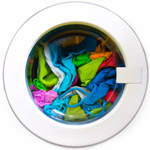 Welcome to Parkside Laundromat.
Parkside Laundry Service offers an array of professional services for both residential and commercial customers.
From our free detergent & quick wash cycles to our free Wi-Fi, there are so many reasons to do your laundry with Parkside Laundromat. Our laundry assistant is always available to answer your questions. And don't forget, unlike some Laundromats, we're full service.